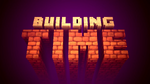 "It's Building Time!"
Spring
}} (Spring was supposed to be taken for the video, but Stampy then picked up Sherbet, because Spring was misbehaving, trying to attack Lee Bear)
Treasure Chest is the 207th episode inside of Stampy's Lovely World. In this episode, Stampy and Lee start to create a new game and the game is inside chest.
Stampy and Lee introduce themselves and play the Fishing Rod Game, no one won, then they go to the Love Garden and add Chloe. While adding Chloe, the viewer can see a black and red Hot Air Balloon. Stampy goes to the Dog House and all of the dogs became bad. While running to the Funland, they saw Sherbet and the hot air balloon.
Helper(s) who appeared in the episode
Edit
Hit The Target sightings have been spotted in this episode (such as an evil looking hot air balloon when Stampy was reading the comment of the Love Garden, and dogs getting angry). Keep an eye out for them
Community content is available under
CC-BY-SA
unless otherwise noted.