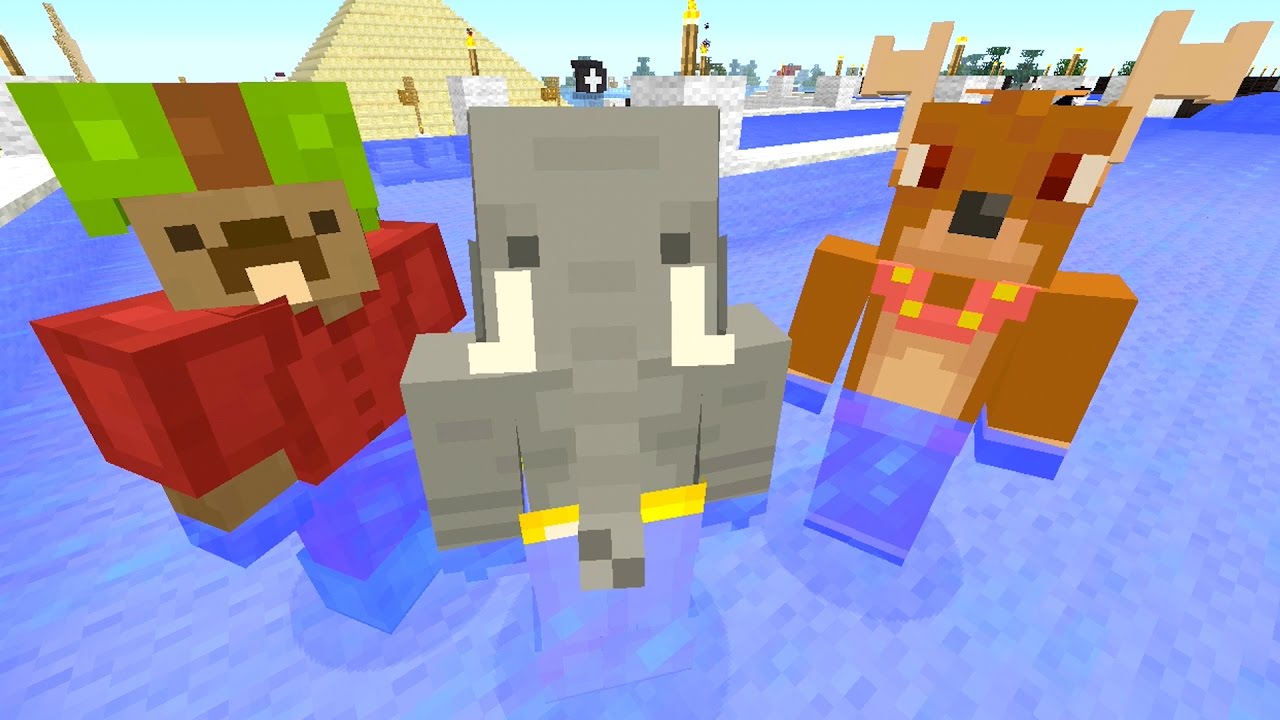 Not to be confused with the episode in Cave Den of the same name.
Sheep Shuttle is a minigame built inside the Funland.
Appearance
Edit
At the starting point of the game, the entrance to the game is located here as well as four slots, two for each side, to park the sheep in. There is a large ice track divided in half, the first half is marked with colour black, and the other half is marked with colour white, and both have the same dimensions. The track is 6 blocks wide. At the end of the ice track, there are two elevators, one for each side, which bounces the boat up to the next part of the track which is made out of water. Along the water track is an another route to the left which leads back down to the ice track, and at the end, there are four sheep, two with colour black and the other two with colour white.
How to Play
Edit
Both players must ride a boat and start at the starting point. Once the round starts, both players must reach the end of the track to pick up a sheep. At the end of the entire track, players must get their own coloured sheep into the boat. If the player picks up the wrong coloured sheep, they must break his/her boat carefully; if the sheep dies, then the player is disqualified. Once the player rides the sheep into his/her boat, the players must go back to the start to park their sheep. After that, the player must repeat the process to pick up the second sheep. The player whose both sheep have been parked first is the winner.
Community content is available under
CC-BY-SA
unless otherwise noted.