Ink Sacs
Edit
9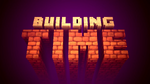 "It's Building Time!"
Milk Bar is the 159th episode inside of Stampy's Lovely World.
Stampy greets at the beginning of his episode. As he was saying Lee's name, Lee shows up with a Hit the Target skin, surprising and terrifying Stampy. After that, he goes to the Love Garden and adds ThatOneGirl. He features and thanks That One Girl for her written song called "Hey There, Stampy". He plays her song for a bit as they go to the doghouse. The song ends and he tells his viewers that the full song is in the description in his YouTube video below. Stampy then sees Squid and comes into his house beside the doghouse. He sees a sign which was written "<-----3 squid". He went down the staircase and sees Finnball decorating. They exit the doghouse and goes to Mittens' Kitty Cat Condo. He finds Duncan in the first floor, sitting on a chair and he finds Mittens, sitting outside in the balcony. He exits and goes beside of the fruit stand.
He then plans to build a milk bar and builds it with the help of his helpers. They prepared the resources that they need for the exterior of it. He made the walls and the entrance roof for 2 Minecraft days. They finished it and they built the interior of the milk bar. They built the counter, some chairs, tables, and the floor out of oak and birch wooded blocks, wooden signs, and birch wooden staircase. They all had cakes to eat after the construction. They also played cake Peek-a-Boo. He then goes again to Squid's house and rechecks his house design. Squid then puts up a sign saying, "can you find 9 ink sacs?". Stampy then tries to find 9 of them. He found all of them with complete ease. He says bye and ends the episode.
Features
Edit
Cake
Stone Blocks
Wooden Signs
Crafting Table
Armor
Spruce Wood Blocks
Stone Staircase Blocks
Wooden Blocks
White Wool Blocks
Birch Wooden Blocks
Oak Wooden Blocks
Furnace
Locations
Edit
Milk Bar
Doghouse
Stampy's House
Kitty Cat Condo
Squid's House
Helter Skelter
Big Banana
Creeper Coaster
Soundtracks
Edit
Added Person in the Love Garden
Edit
The video which contained the whole cover of the song "Hey There, Stampy" by ThatOneGirl became unavailable on YouTube, with reasons unknown.
I Loved You Gregory has Gregory and his grave.
On the cover of Milk Bar, Duncan's collar is missing.
This is the only appearance of L for Lee x showing up with a Hit The Target skin.
Community content is available under
CC-BY-SA
unless otherwise noted.