Inconvenient Death is the eighth episode of Stampy's Minecraft Xbox Lets Play series. The video was uploaded on 8th June 2012. In this episode, Stampy builds his Crafting Room, but he was suddenly killed by a zombie as he attempted to sleep.
Stampy was by himself in this video and mentioned that he would start building a Crafting Room in his house, but as he went to sleep, he got killed by a zombie with the Monster next to the bed glitch going on at the time.
This is a kid-friendly version of this episode, meaning that all the swears are censored.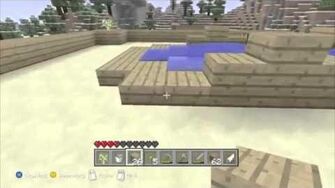 Community content is available under
CC-BY-SA
unless otherwise noted.